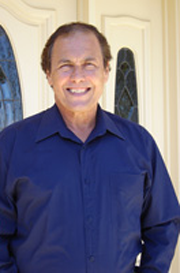 As a director of AUSTRANQUILITY HOMES PTY LTD, Gordon has been operating in Queensland for over 20 years.
Gordon's passion for Project Management began when he  bought and subdivided his own land and discovered every mistake can be costly – especially when it is your own money.
This led to managing the construction of the many houses through to completion. Gordon's professional services include all aspects of project management, including subdivision of land, town planning and due diligence of pre project assessments, where required. All of these skills Gordon has learnt first-hand, having overcome challenges with  past endeavours. Gordon prides himself on delivering peace of mind, attention to detail and delivering satisfaction to his clients.

 "We are a specialised design and building company with practical experience in building granny flats, new houses, new houses on small allotments, splitter blocks with 10 metre frontages and various contours. We specialise in projects that other builders find difficult to build on, with complications such as sloping and irregular shaped blocks of land."
Significant experience in Business Management
20yrs experience in helping people design & build their dream homes.
Delivering to customers needs while completing projects within budget and time.



Honesty, Reliability and Professionalism guaranteed.
Including money saving ideas prior to and after contract signing.


To ensure you are choosing the right person for your Project see my client testimonials at the base of the home page.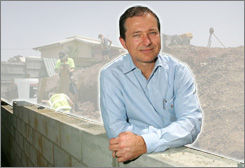 Builder / Project Manager
Rod McDowall is one of a few highly experienced project managers in South East Queensland.

Rod has gained his knowledge of the Building and Construction Industry since commencing in 1979.

He has successfully completed projects worth over $150 million and worked as a Lump Sum Contractor, Design and Construct Contractor and Project/Construction Manager.